Descripción del producto
Product Description:Accurate Fry Oil Test Kit;Free Fatty Acids Test Strips;Cooking Oil Test Strips;New Acids Test Strips;Edible Oil Acid Test Strip;Oil Test Kit Strips;Oil Test Strips 3m;

Fry Oil Test Kits
Accurate safe food factory restaurant cooking oil Olive Oil Quality Test Strips
♥ DESIGNED FOR Oil Acid Value Test
Ready to use, for your convenience
♥ INSTRUCTIONS
1. Dip the strip into water for 2 seconds and remove it.
2. Hold the strip horizontally for 30 seconds.
3. Compare against the color chart and get accurate results.
♥ SHELF LIFE
New: 2 years from prodcution.
Opened: Better to use up within 90 days
♥ WARNINGS
1. Do not put wet fingers into the bottle.
2. Do not touch or contaminate the test block on the test strips.
3. Screw the bottle cap tightly each time after removing the test strip.
4. Read results in natural daylight.
5. Store in a cool dry place and avoid sunlight.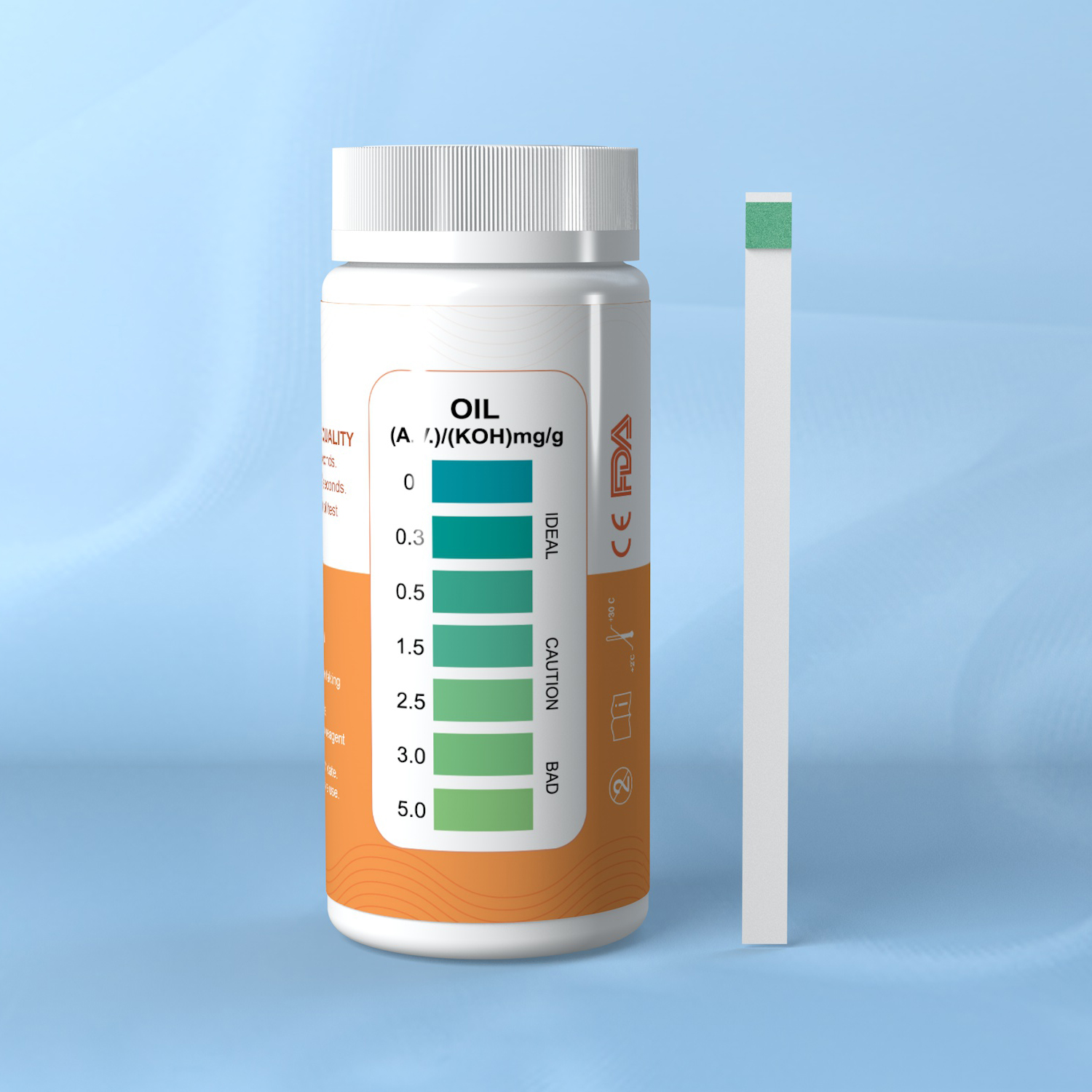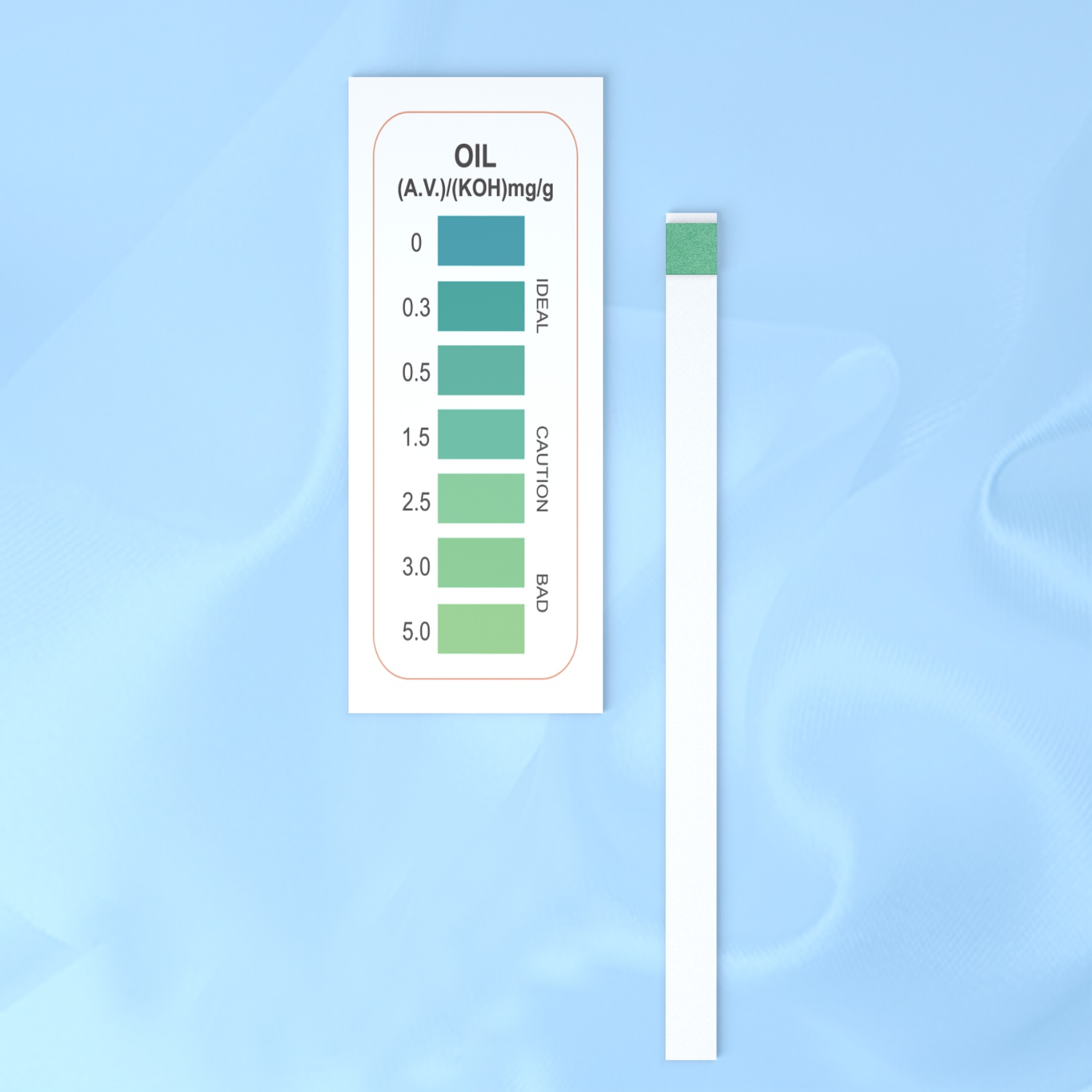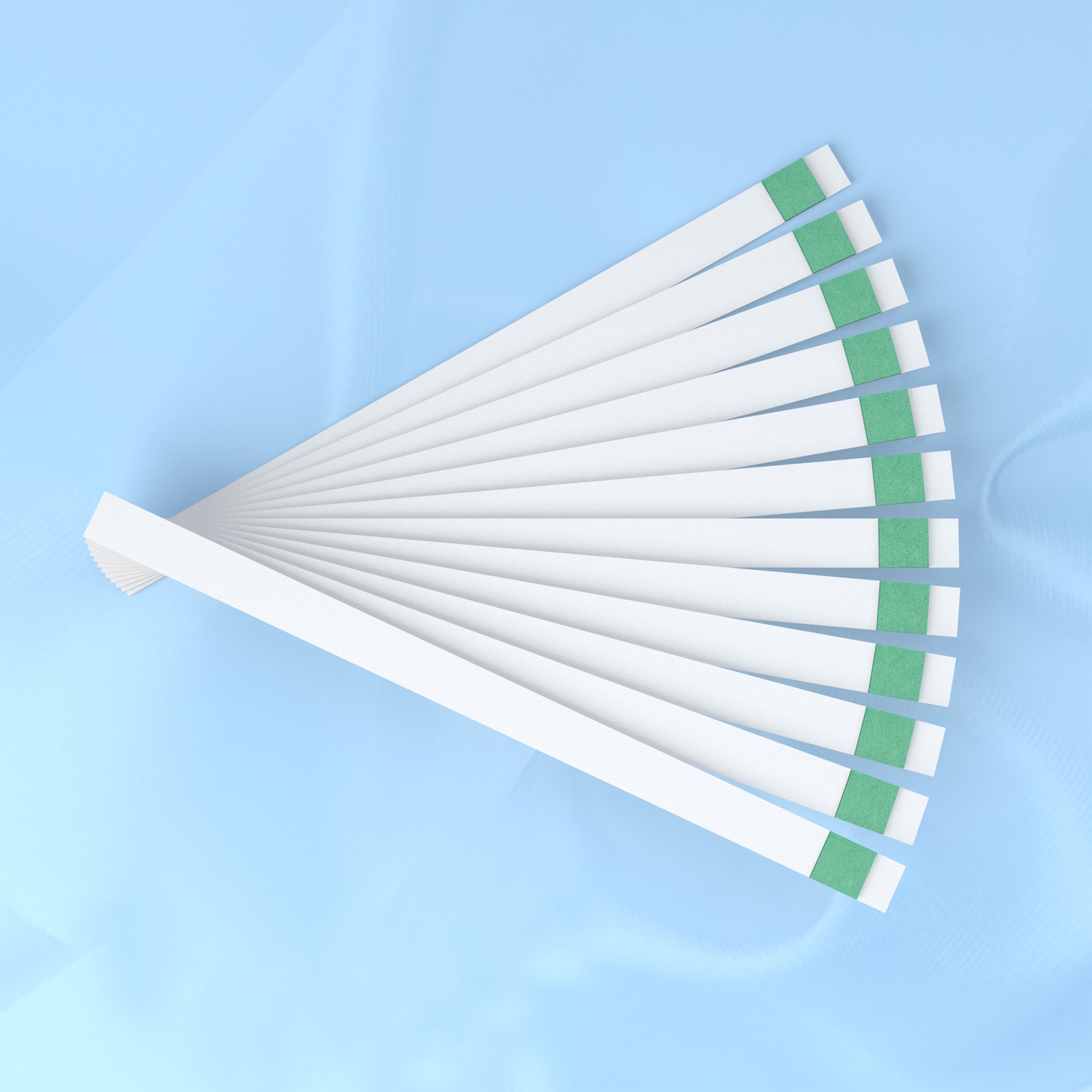 Quality First and The Good Faith Is Supreme

Jilin Test Bio-Electron Co., Ltd is a high-tech enterprise with chemical reagent research & development, production and sales integrated as a whole.


Jilin Test Bio-Electron Co., Ltd mainly engages in the project for Water Quality Test Strips, Urine Analysis Test strips, pH Test Strip and Food Test Strips.

Equipping with advanced technology, professional teams, full-automatic equipment, all products are made in a highest quality in China and in line with international standards. Up till now, Jilin Test Bio-Electron Co., Ltd has exported many products to more than 100 countries and met with the approval of many clients all over the world.

If you are interested in any products or if you would like to discuss customized packagings, please feel free to contact us. We'd like to express our desire to develop a business relationship with new clients around the world in the near future.
EXW/ FOB SHIPMENT
<500 boxes

by air express: DHL, UPS, TNT, FedEx, DPD

3-5 working days
500-1500 boxes

by air express: DHL, UPS, TNT, FedEx, DPD




3-5 working days

by air
8-10 working days
2000 boxes or more
by air

8-

10

working days

by sea
19-25

working days
DDP SHIPMENT:
Shipping line with customs clearance and tax to US, UK, CA, Germany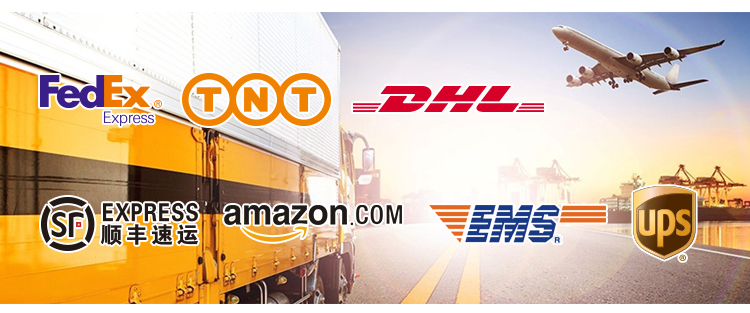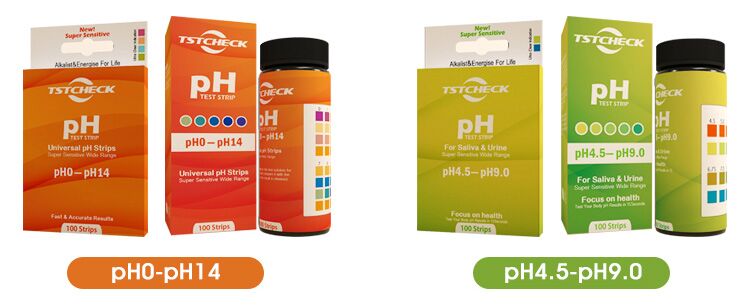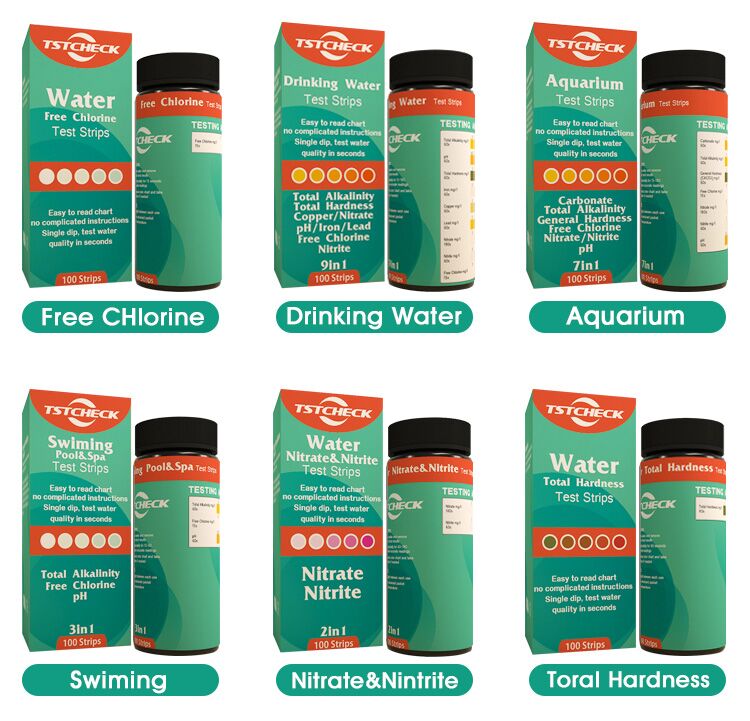 @ Best Quality: High sensitivity, Stable tech, Accurate color, Results in seconds.
@ Better Service: Fastest Respone, Design Serivce, Shipment Serivce, After Sale Serivce
@ Good Faith: Respect each customer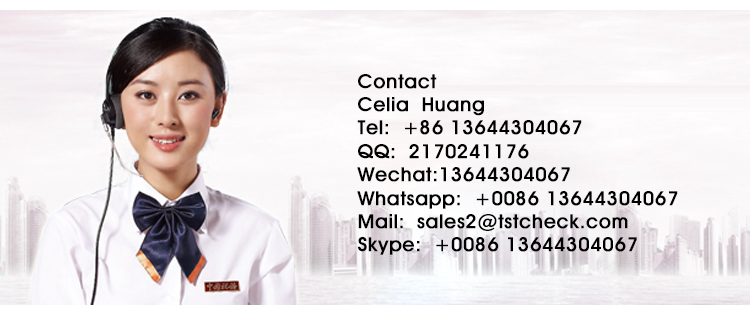 Jilin Test Bio-Electron Co., Ltd
Nombre de empresa: Jilin Test Bio-Electron Co., Ltd
Representante: Ying LI
Producto / Servicio: Tiras de prueba de agua , Tiras reactivas para agua potable , Tiras de prueba de acuario , Tiras reactivas para piscinas , Tiras reactivas químicas , Tiras de prueba de calidad del aceite
Capital (Million US $): US$50 Million - US$100 Million
Año de fundación: 2017
Facturación Annual: US$1 Million - US$2.5 Million
Porcentaje de exportación: 11% - 20%
Volumen Total de Compras anual (Millones de dólares EE.UU.): US$50 Million - US$100 Million
Número de Líneas de Producción: 10
Número de empleados para investigación y desarrollo: 5 -10 People
Número de empleados para control de calidad: 5 -10 People
Servicio del OEM proporcionado: yes
Tamaño de la fábrica (metros cuadrados): 10,000-30,000 square meters
Ubicación de la fábrica: No. 1165, Yaan Road,Changchun ,jilin,china
Persona de Contacto: Ms. Irene
Número de Teléfono: +86-0431-81951683